Keepers Collection: Lorry & Wilfred, 2017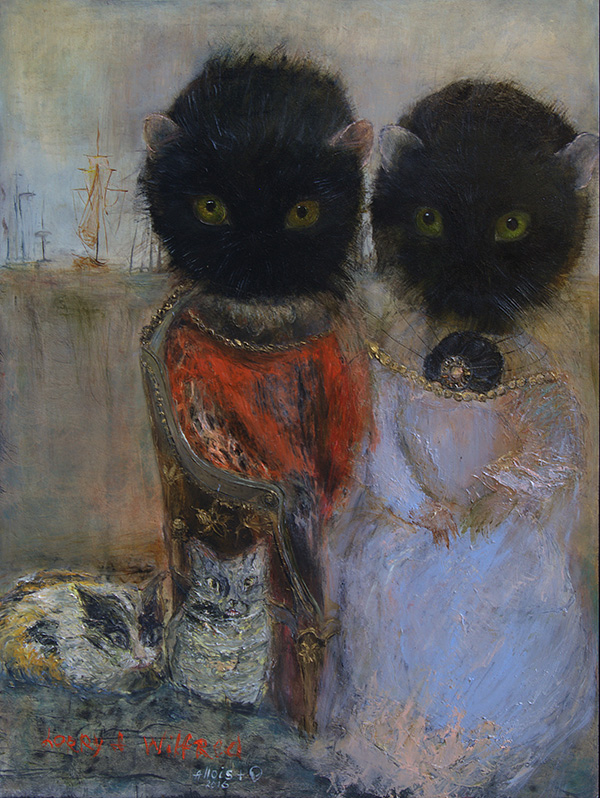 SOLD
Oil on gesso panel, 40″ x 30″, framed, private collection
The story behind the painting: 
Keepers 4: Lorry and Wilfred. We are the travelers of this world, we traveled for as long as we remember ourselves and we shall travel for as long as we live. Only once in our lifetimes we visited our hometown, and that is where we found our True Love. We found each other! Now we travel together.
We wish you all the Happiness and Joy in the year of our Lord 2017.