On July 11th, 2012 in News
Allois likes to express herself in many different ways as an illustrator of her favorite authors, as a sculptor and also as a designer of Goth style jewelry and clothing. She found success as a designer for shirts while collaborating with Canvas Boutique & Gallery. Her collection, entitled "Entity" is very successful at Canvas Boutique & Gallery in Malibu. As one critic put it, Allois designs added a sense of fantasy and rebellion to high end fashion. "Entity" collection instantly became very popular among regular clients of Canvas Boutique, including many celebrities.
In 2011 she started her own label under, "ALLOIS STUDIOS". Currently Allois continue to work with Canvas Boutique & Gallery.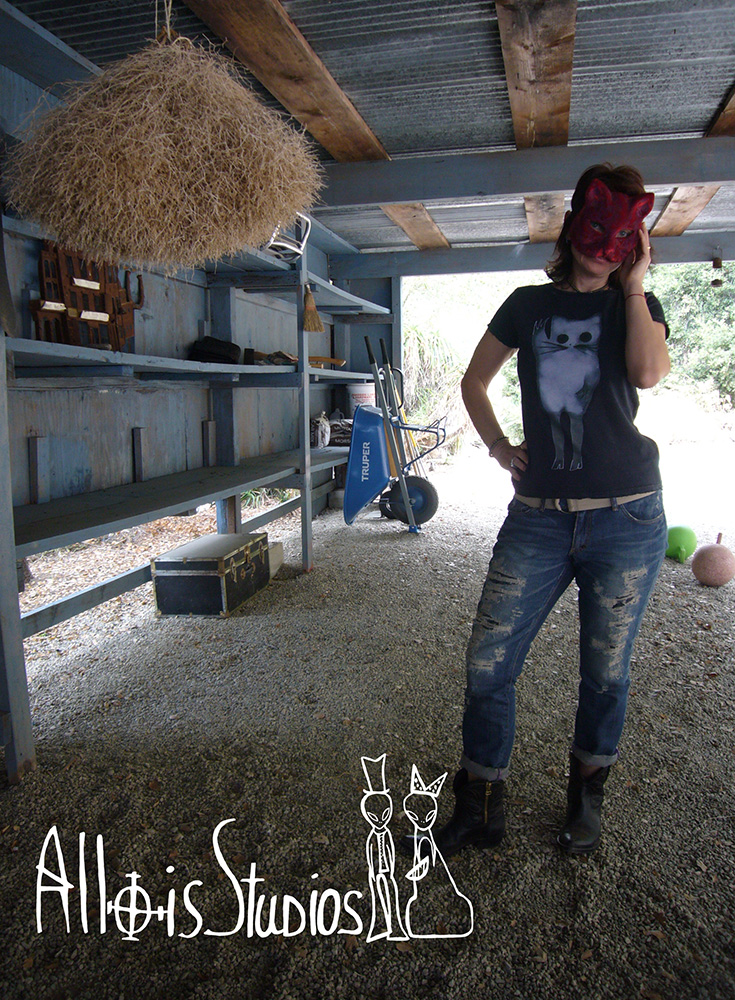 Read more