On September 15th, 2016 in News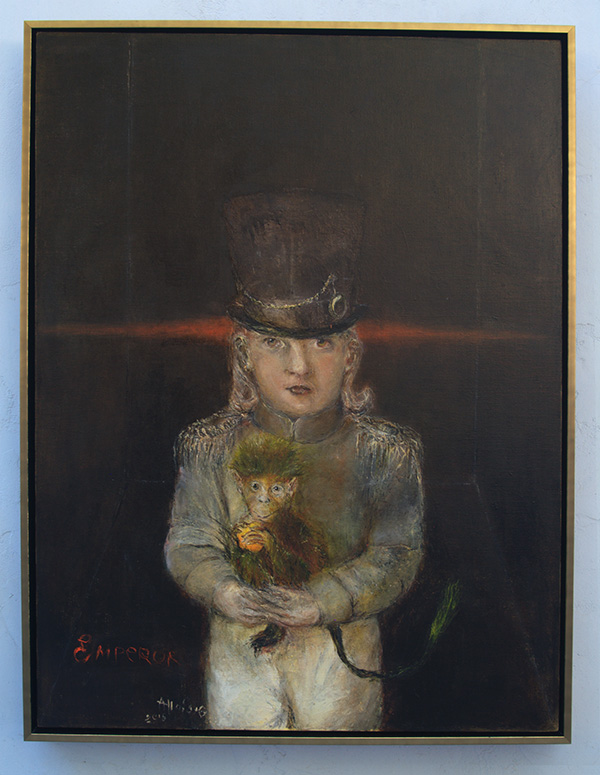 Oil on linen, 2016, 40.5″ x 30.5″
The story  behind the painting:
Rudolph and Bambino.  I am known to men by many names: as an Atlas who holds the World on his shoulders. or as the Turtles who keep the World afloat, as Father-figure or benevolent God who keeps the World safe. These minor duties are actually in the hands of my pet Bambino, the destiny of Earth is in her hands. When she feels quirky or bored, she plays with you and I receive a lot of complaints coming from all the Churches and Cathedrals of Earth. I never punish Bambino, I adore her playfulness, I let her be herself.
My duties of much greater magnitude and infinitely more boring. I am the Emperor, I keep the whole Universe in check. I make sure that cosmological constants are set within your comfort levels, that Entropy does not consume all the energy of your world, that black holes do not suck all the matter from your Galaxies. One day I will be allowed to relinquish my duties, one day I will trade places with Bambino. I will be young again.
Allois & Jorge