The most recent work 'Man in High Castle', oil on linen, 17.5″ x14.5″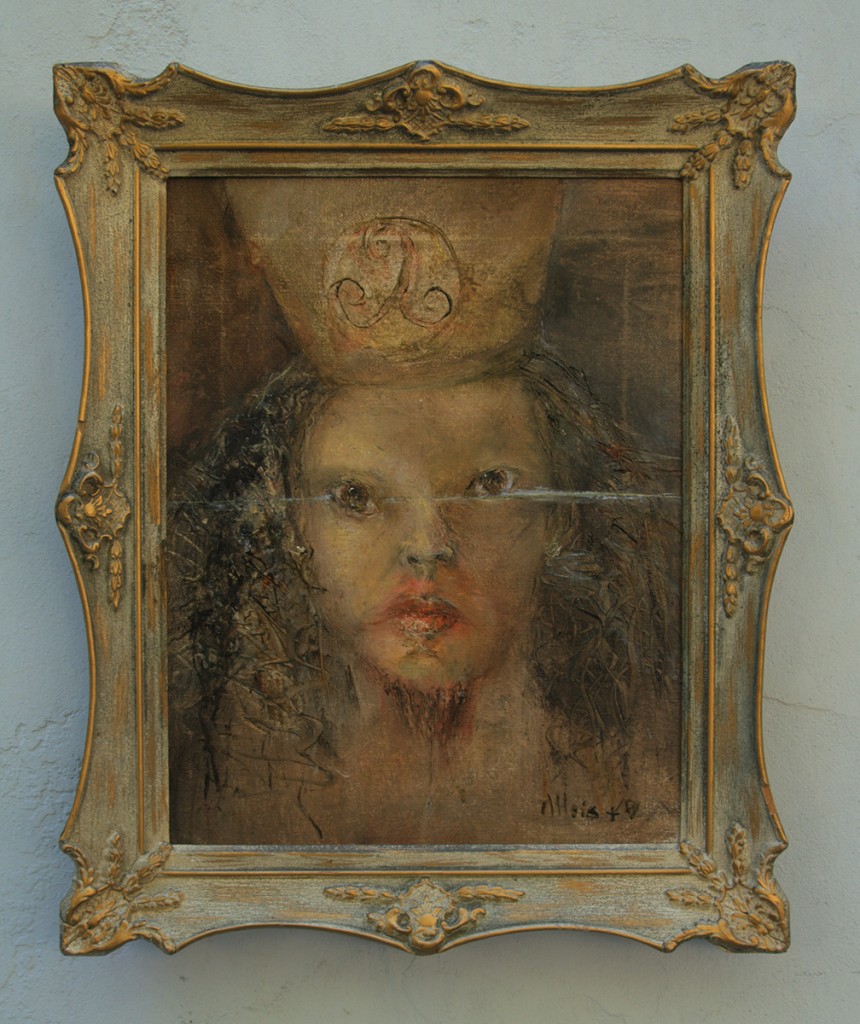 The story  behind the painting:
Man in a High Castle.  Portrait of a man who reached the turning point in his life. The burden of personal sufferings and the sheer speed of his recent personal transformations have not been reflected onto his face. Not yet. Man's face is in the state of flux, there is something childish in this face but, upon closer examination, one realizes that it is the opposite to childishness. This face has already lost its character but the mild surprise in the eyes is not of innocence but of the horrors and desperation glimpsed from yet unrevealed future.
 Allois & Jorge
Final result of 'Olive & Laila 3′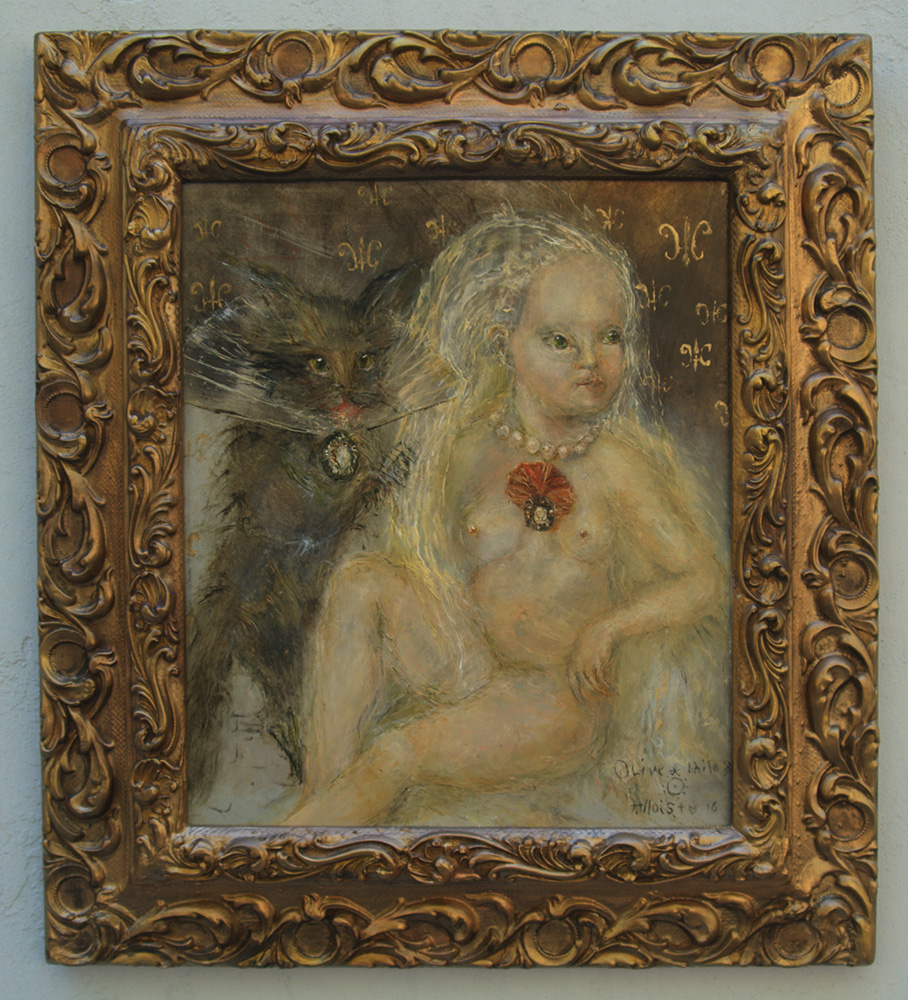 The story  behind the painting:

Olive & Leila.   My name is Leila, Olive is my butler. He is also my tutor, my confidante and, above all, he is my hair stylist. As a woman, I carry all my memories with me, these memories are intertwined between the curls of my golden hair. Some memories are dear to me, while others pain me a lot. Every night Olive brushes my hair with his magic comb and makes all the ugly memories hide and disappear. This is our little secret of my eternal youth.
Allois & Jorge