Allois Studio visit, Malibu Studio / Kanan Dume Rd. and Malibu Plein Air Studio / Latigo Canyon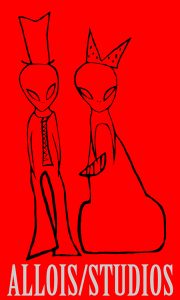 What is a studio visit?
It's a special experience where you visit the artist in their studio and spend a bit of time with them. A typical studio visit involves discussing the artist's inspirations, influences, and process – perhaps over tea or a glass of wine – but the specifics of any given studio visit are as varied and unique as the artists themselves.
For collectors who are interested, we always encourage them to visit the artist's studio for a memorable, personal, and educational experience.
Inquire Studio Visit: call/text (310) 729 2722
Limited Edition Canvases combine old world craftsmanship with the finest materials and latest production technologies to produce extraordinary canvas artwork. Our reproduction process captures not only the color and mood of Allois original painting, but the actual brushwork as well. Every piece is hand-retouched by Allois, giving the painting a look almost identical to the artist's on-easel original. Vibrant colors, rich textures and color tones accurate to Allois original brushstroke are the hallmarks of your finished piece.
"S" Collectors Numbered Edition of 27
"The thickness of oil on canvas print is similar to the original brushstrokes, oil pigments cover whole canvas surface. Old-fashioned techniques and special medias are being used in this process. Final result looks like oil painting, not a print, and people perceive it as the original" Allois 
A limited edition print is so named because its run — the number of these prints that are created and sold — is limited to a specific number, say, 200. Each run is determined by size and any other qualifying factors; for instance, you can have a limited edition run of an image in a 12 x 15 size on paper, another run of 16 x 20 on paper, a third run of 12 x 15 on canvas, and so on. If you purchase the 5th print sold in the 12 x 15 on paper run, then somewhere on the print will be written (generally in pencil, since this is difficult to forge) 5/200, which indicates that your print is the 5th piece out of a total of 200 to be created in this particular run.
The print may or may not be signed by the artist (if the artist is alive, it really should be), and if so, will be of increased value. It also may or may not include a Certificate of Authenticity, a piece of paper or form that lists out the run size, the number of your print in the run, and information on inks and paper, and the date that the print was created.